THE ULTIMATE

Swimming Pool &  Travertine Deck Pool Package
THE ULTIMATE POOL PACKAGE
Self-Cleaning Swimming Pool & Hardscape Package
Enjoy the sights and sounds of your new pool year round. Your family will love our 80′ perimeter swimming pool. That's nearly 400 sq ft of surface area to swim and play. The mini-pebble interior and 6″ X 6″ Waterline tile will shimmer at night thanks to the color LED pool light, which is included. Relax around your new pool on beautiful Turkish travertine pavers and matching coping. Imagine the cool water of the sheer descent splashing over you on those hot Arizona days.
Visualize your new pool in your backyard with our complimentary 3D Virtual Rendering
What's In The Deal
Water Feature:
Includes FREE 2 foot sheer descent plus 8 foot stack stone wall
(example in main photo at top of the page)
Perimeter:
Up To 80' Perimeter play pool
(Up to 400 sq ft / 3'x4'x5')
Depth:
Up to 5' deep
Waterline Tile:
6″ X 6″ Waterline tile
(standard colors)
Pool Interior:
Mini pebble standard colors
(up to 720 IA)
Coping & Decking:
250 sq ft Turkish Travertine Pavers
(170 sq ft pavers & 80 ln ft std. coping)
Self Cleaning System:
Paramount PV3 in-floor cleaning system with 12 heads
Pool Lighting:
Pentair's IntelliBrite® 5G Color LED Pool Light
Filtration Pump:
Pentair Whisperflo VST VS (011533)
(Variable Speed & Flow)
Filter:
Pentair Clean & Clear Plus 420 SF Cartridge Filter
(15′ plumbing run)
Maintenance Kit:
Brush, Pole, Net, Test Strips, Startup Chemicals,  & Operating Instructions
Filling System:
Automatic Water Leveler
Miscellaneous:
VGBA-compliant main drain(s)
Up to 50 ln ft of electrical run
Includes trackhoe dig
Does not include bobcat or hard dig
Industry Voted "Best Quality" Pool Equipment!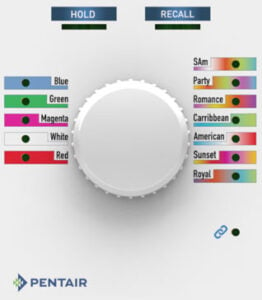 FREE UPGRADE Color Sync™ Controller for Pentair Color LED Pool Lights. Automate your pool lighting with your favorite color modes and moods. Setup your schedule and watch your backyard come to life. Select dazzling light shows from 7 predefined themes or 5 fixed colors to suit your mood.. LEARN MORE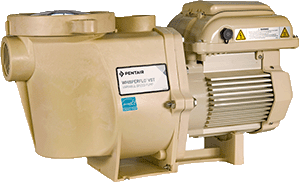 All of our pool packages include top of the line pool industry equipment. This package includes the Pentair Whisperflo VST VS (011533) pump. LEARN MORE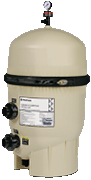 We incorporate the Pentair 420 Clean & Clear Plus Cartridge Filter (160301). It uses four hard-working cartridges that keep your new pool sparkling clean. The fiberglass reinforced polypropylene tank imparts superior strength and reliability. LEARN MORE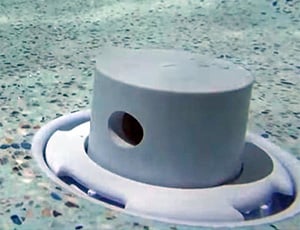 If you've ever had to clean a pool you'll love the Paramount PV3 in-floor cleaning system. It comes with a 99% cleaning guarantee and a limited lifetime warranty. It's part of our commitment to build you a great swimming pool experience. LEARN MORE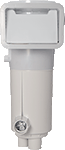 Not all pool skimmers are the same. We install the Paramount Venturi Skimmer. It utilizes venturi action making it 70% more efficient than other venturi skimmers and up to 200% more efficient than regular skimmers. LEARN MORE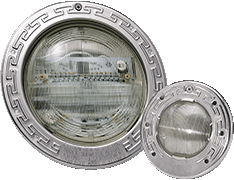 Top of the line pool lighting. Pentair's IntelliBrite® 5G Color LED Pool Lights use less energy than halogen or incandescent lights. With its custom reflector and innovative lens design your new pool will look iridescent at night.  You can even adjust the beam pattern from narrow to wide. LEARN MORE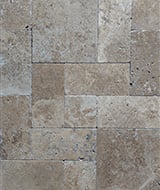 Not all pavers are the same. We'll surround your new pool in premium Turkish Travertine Pavers. Our natural Turkish Travertine Pavers will last for years and feel great to walk on.
Let's Build Your Backyard Oasis!
Our backyard innovators will work with you to design the pool and backyard features you've always wanted.
NEW POOL FINANCING FROM
LYON FINANCIAL

NEW POOL FINANCING FROM
PARAMOUNT

NEW POOL FINANCING FROM
HFS

ASK ABOUT OUR LANDSCAPE PACKAGE

Or Build A Custom Package
2 Trees – 24" box or 3 Palms 15-20 gal (select varieties)
10 Plants – Choose from Hibiscus, Mexican Bird of Paradise, Carolina Jasmine, Orange Jubilee, Tangerine Vine,
Purple Sage, or Silver Cloud Sage
6 Ground Cover – Choose from Lantana, Ruellia, Wedelia, Bush Morning Glory, or Gazanias
10 Tons Landscape Granite (standard colors)
Irrigation – 1 Timer, 2 Valves, Up to 200 ln ft of 1/2" line, Spaghetti and Emitters, 1 Line for Trees & 1 Line for Plants
LED Landscape Lights – 4 Spots, 3 Paths
200 Watt Transformer + Lines & Bulbs
*Standard stack stone. Center wall is 48" wide X 12" tall. Side walls are 24" wide X 6" tall. Offer may be different from actual photo. Not valid with other offers. Must show ad prior to signing contract.
Let's Build Your Dream Backyard
We'll create a virtual 3-D design and estimate of your dream backyard. Innovative Ideas for Outdoor Living. It's what we do.